The Ultimate Indoor Putting Attraction
Leaderboard Social Putting is a new 'competitive socializing' attraction, based on America's favorite pastime, mini golf.
It appeals to millennials, families and corporate. With a compact footprint, it's ideal for indoor venues such as FEC's, game rooms, sports bars, themed restaurants, casinos,
golf clubs and more.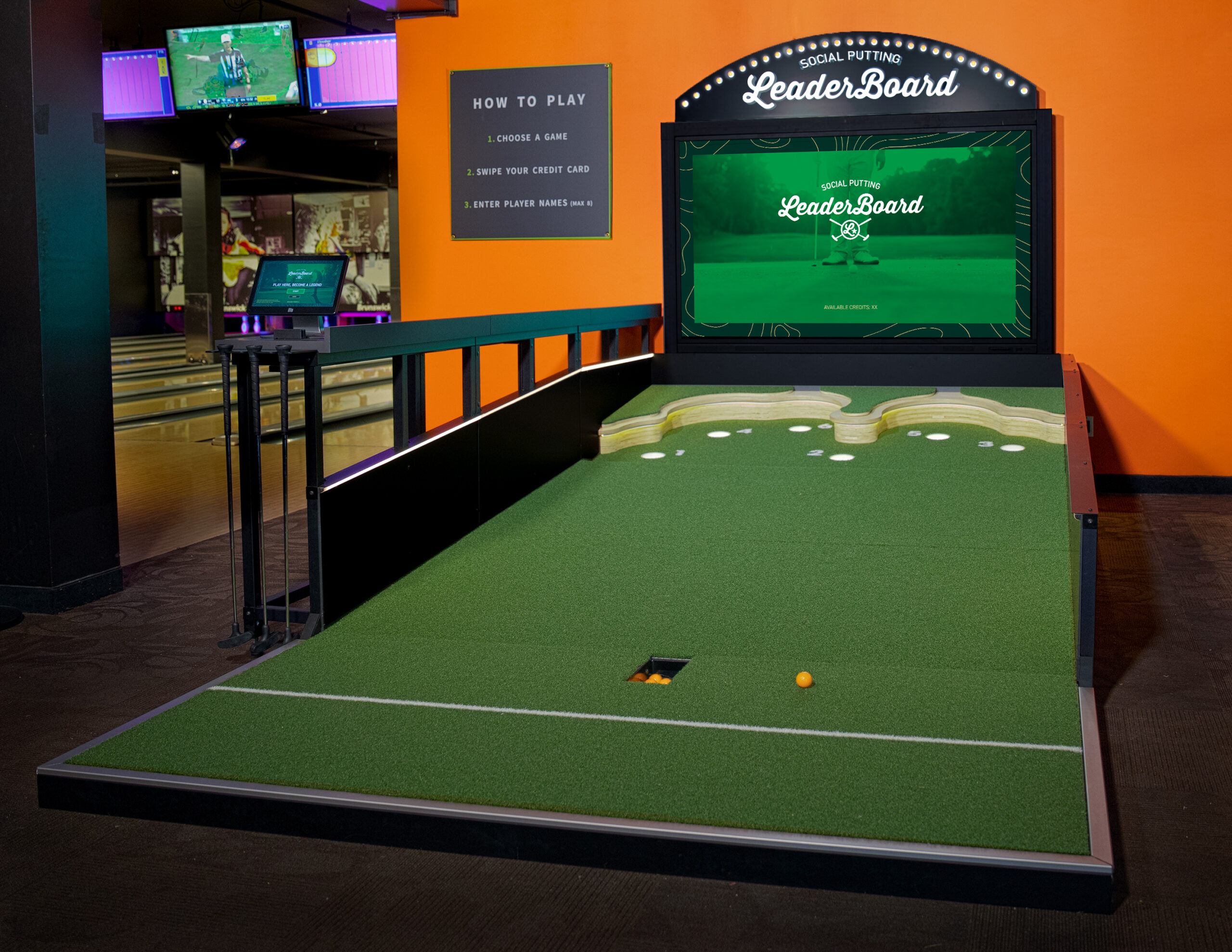 Play Here. Become a Legend. Key Features
Automatic Scoring
Automatic ball return
Multiple games and challenges
Sound effects, video highlights
Fully customizable features
Entertains up to 8 players at once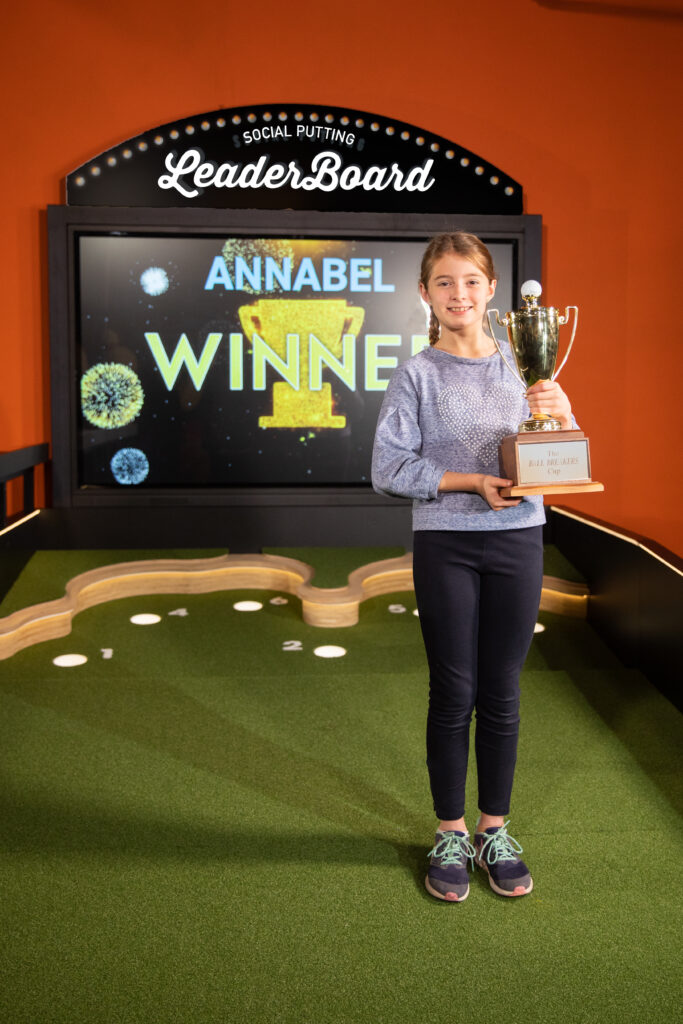 Social Putting Tournaments and Events
Our Leaderboard Social Putting tournaments are built to drive repeat business, maximize sales and reward and entertain your guests. Players can sign up to Become A Legend at tournaments, held weekly at locations across North America.
Leaderboard Social Putting is also the ideal game for hosting events – from corporate and team-building, birthdays, family reunions, celebrations and so much more – challenge your friends and family to the ultimate socializing putting attraction. About
Leaderboard Entertainment Inc. offers a unique indoor attraction to engage guests, drive revenues, increase footfall and generate repeat visits. It's the only putting experience of its kind in the world – with a unique gameplay style and proprietary hardware and software technologies – plus, automatic scoring, automatic ball return, multiple game modes – and up to 8 players per game session! Product info
– Footprint – 16' L x 9'W
– Drink rail for up to six players
– 75" 4K commercial grade TV
– Touch pad for initiating game play
– Proprietary putting cups with LED's
– Proprietary software
– Ethernet connection to update software
– Ease of installation 
– Stain resistant artificial turf Games
Mark it Zero
Each player gets 3 balls per turn
Players start with 30 points and the winner is the first to get to 0
Cup 1 is 1 point, cup 2 is 2 points, cup 3 is 3 points, etc.
You may only putt out 1 of each cup per turn
When players get to 6 or less, they must putt the correct cup to win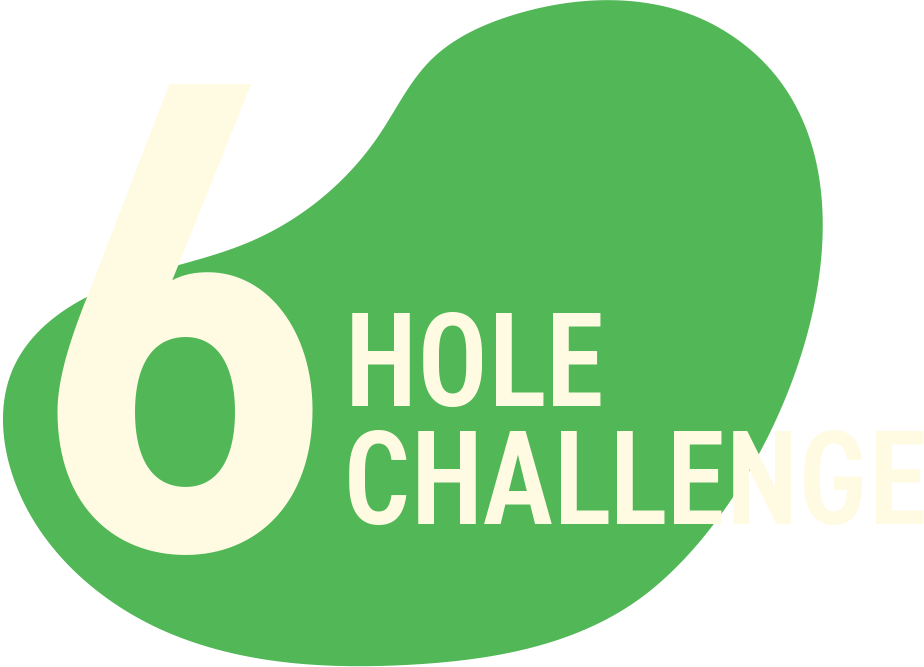 Six Hole Challenge
Each player gets 3 balls per turn
You may only putt out 1 of each cup per turn
Cup 1 is 1 point, cup 2 is 2 points, cup 3 is 3 points, etc.
At the end of 9 turns, the player with the highest score is the winner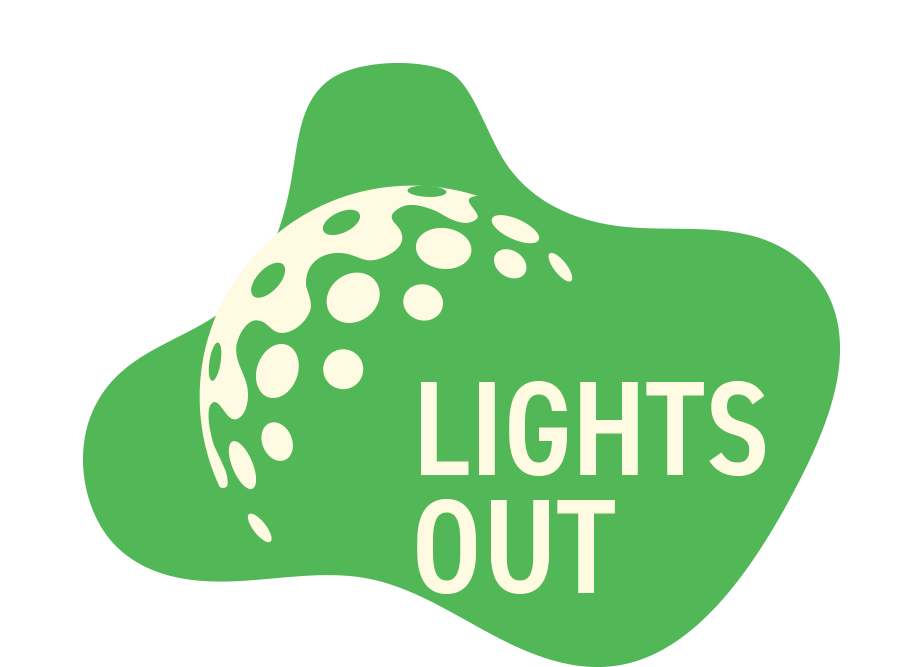 Lights Out
Each player gets 3 balls per turn
The goal is to putt out holes 1 to 6 in order
You may only putt out 1 cup per turn
The first player to putt out all 6 cups is the winner Covid-19 Safety
To help maintain the safety and health of all players, the following elements are built into the game to address social distancing and shared surface protocols:
Players do not share putters
No handling of golf balls required
Social distance with side drink rails
Sanitizing dispensers built-in
Easy maintenance and cleaning Contact us